Slide to see the difference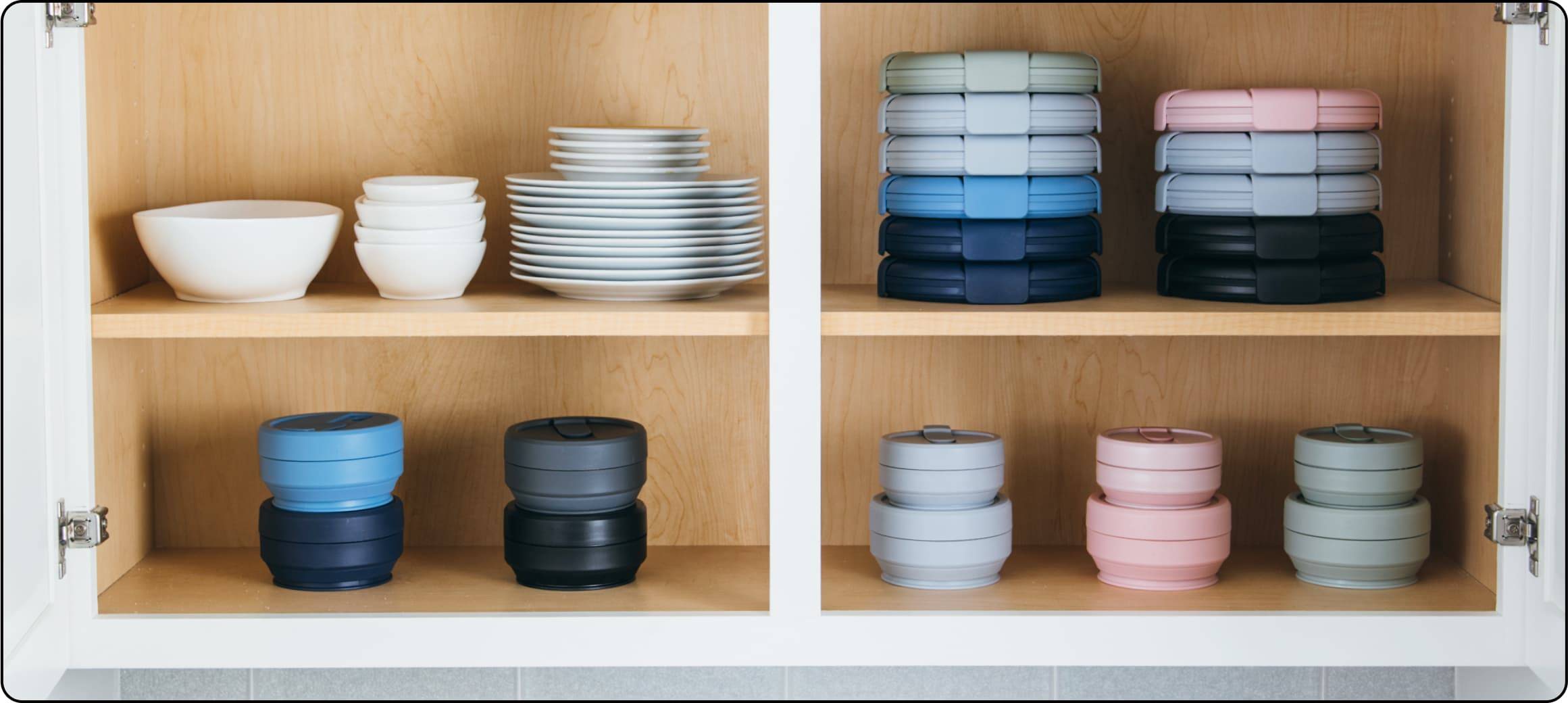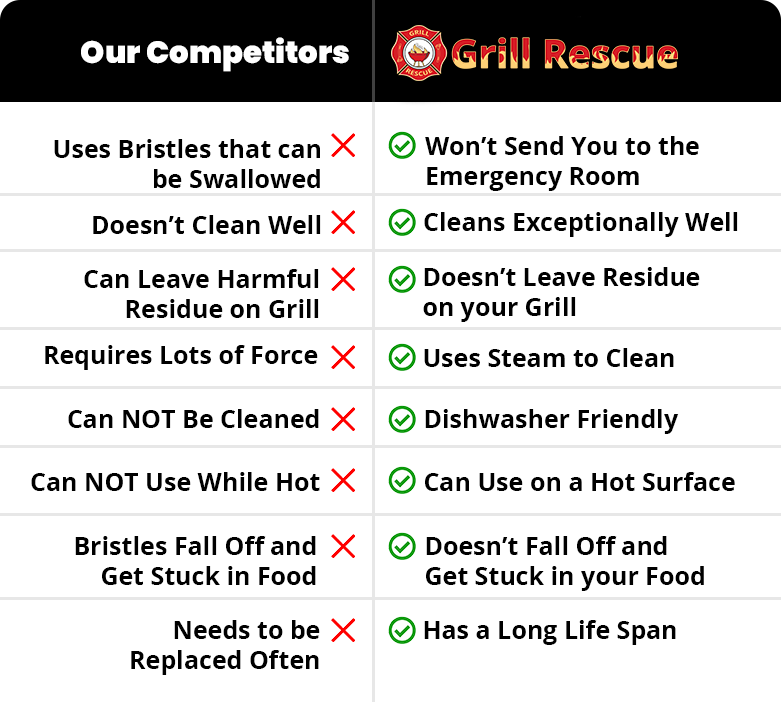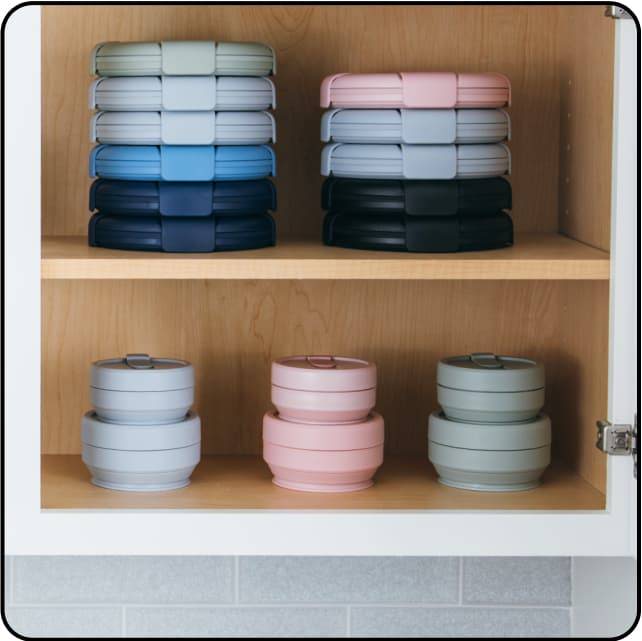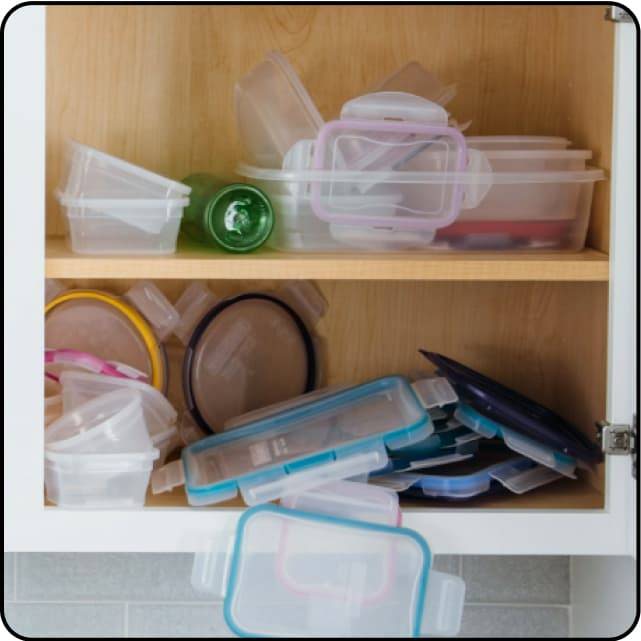 I absolutely love this bowl, it's great as a lunchbox or to take with you on a day trip, since it can easily be stacked and carried.

Love my new collapsible bowls! They look and stack so much neater than conventional storage containers.

I can't tell you how often my collapsible bowls have already come in handy! From reducing my waste when bringing home leftovers, to having my local coffee shop pack my bagels up for a low waste breakfast!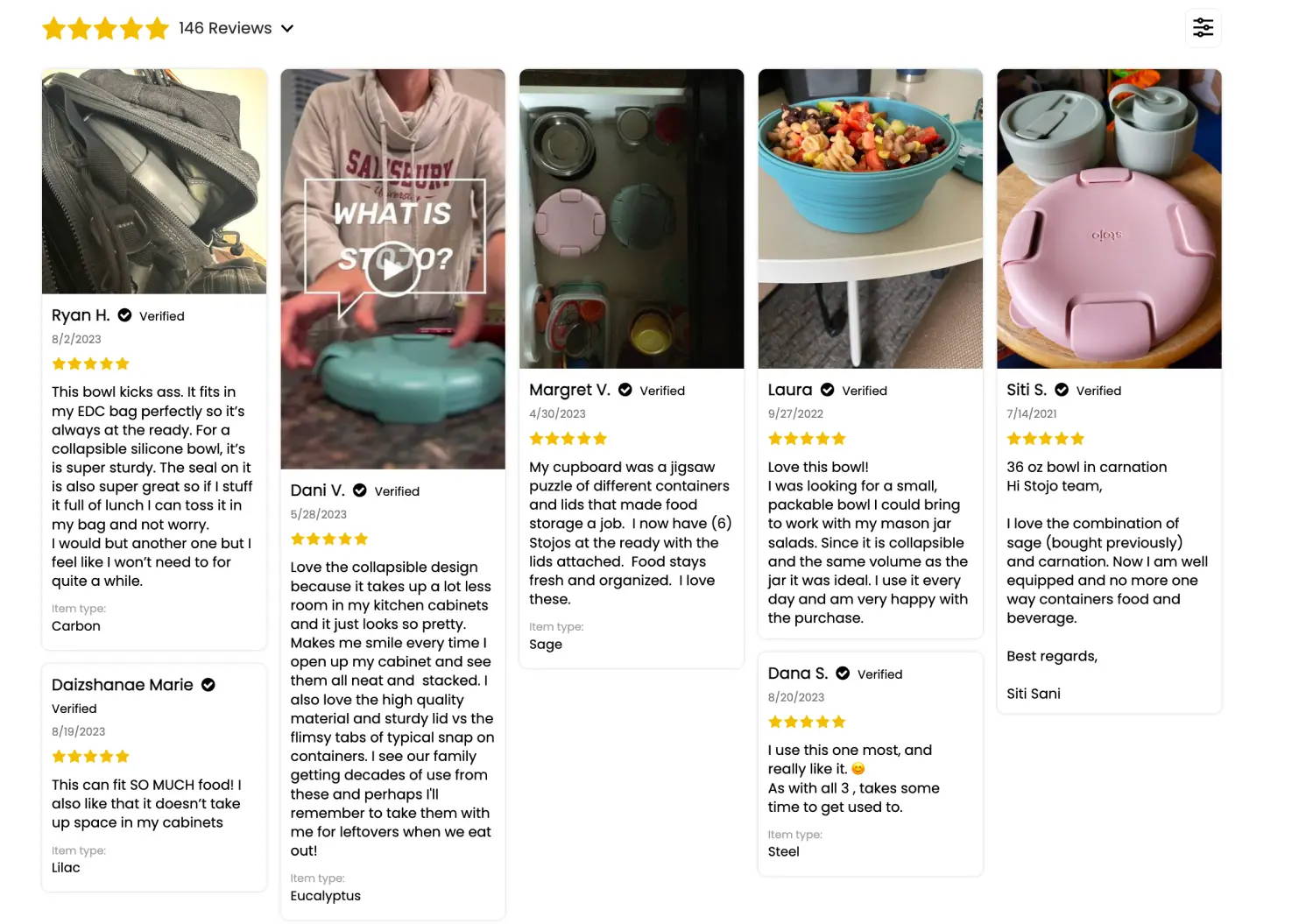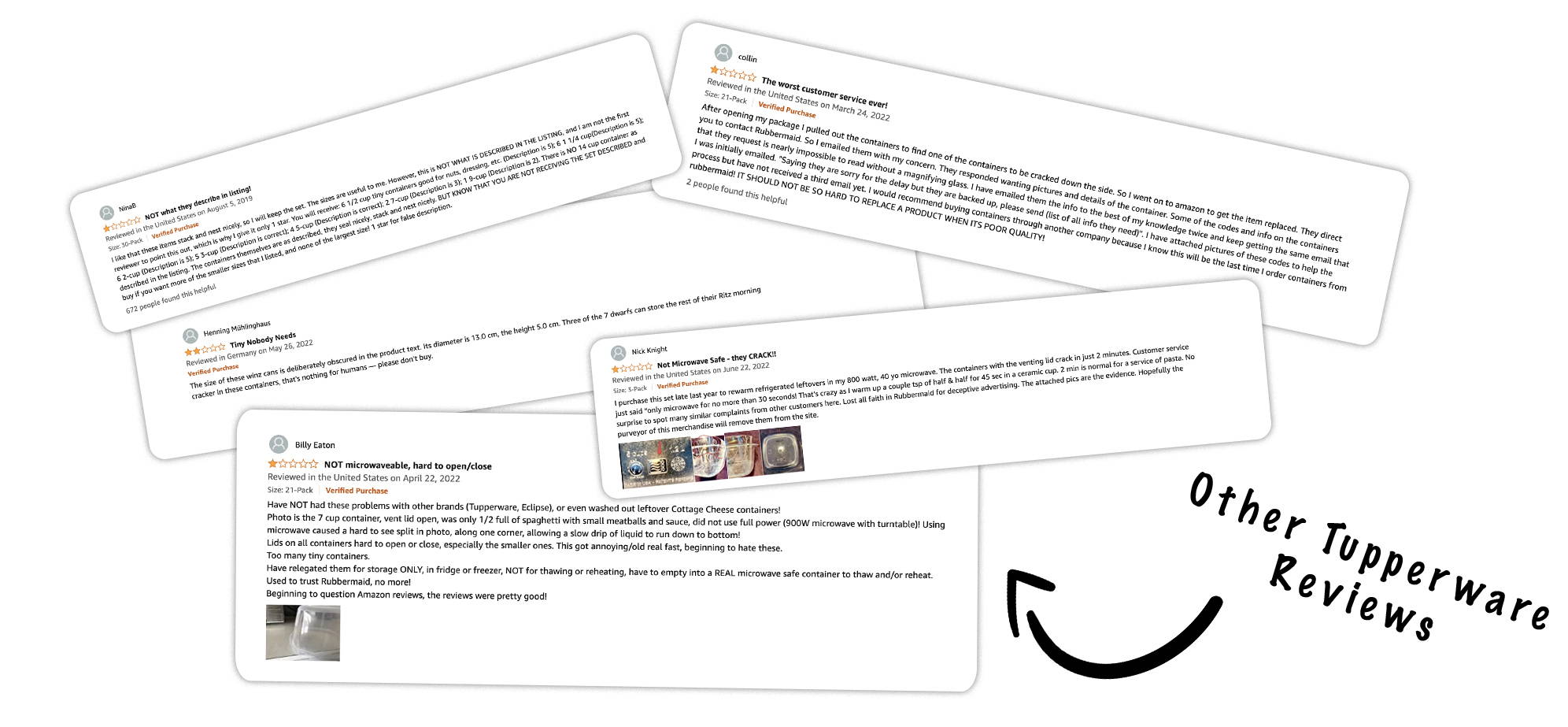 No more cluttered cabinets or missing lids
Bundle includes everything you
need to tidy your tupperware
drawer once and for all.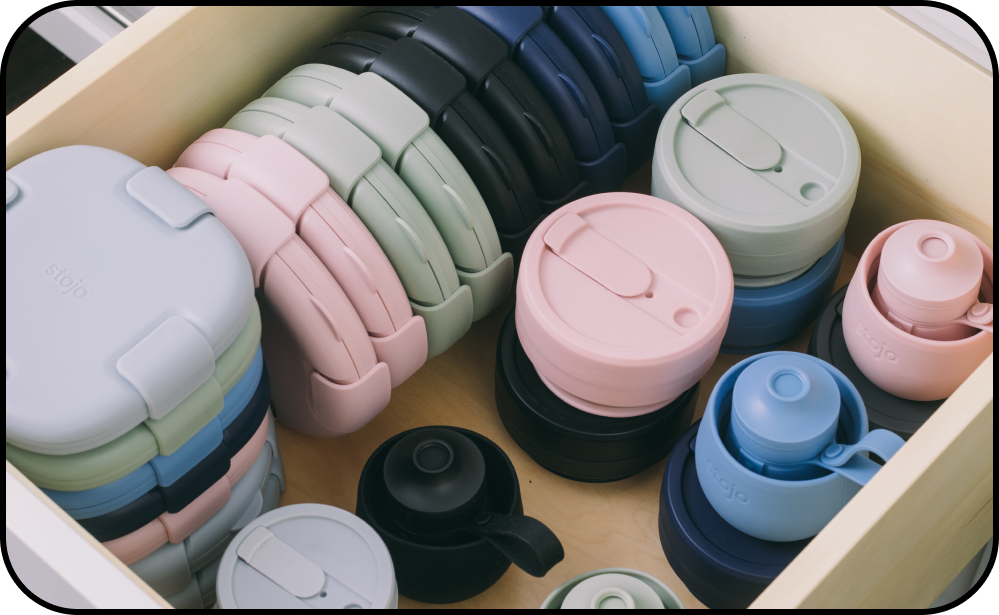 Collapse and stack them for
space saving organization and
fill them up for meal prep.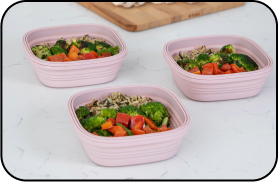 Make Meal Prepping a Dream.

Store and measure your ingredients
in airtight containers to make meal
planning easier than ever.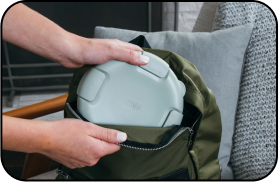 Throw them your bag and
bring them to work, school,
or on an adventure.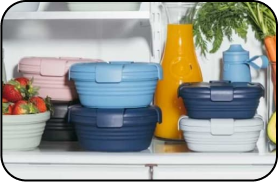 Ready to eat?
Microwave, bake, or freeze your
meals.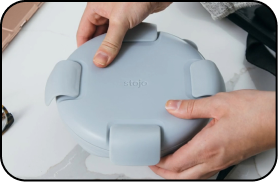 Done eating?
Just collapse them down and
easily store them in your bag.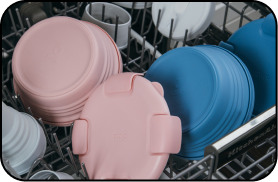 Put them in the dishwasher
without worrying about
damaging your bowl.